Child Adoption and Guardianship
Our Legal Services Regarding Child Adoption & Guardianship in Islamabad, Rawalpindi, Karachi, and Lahore
In addition to our other legal services, we specialize in Child Adoption and guardianship.  People from the USA, UK, and Canada can adopt Pakistani children through us. Our firm provides online and offline legal services related to adoption and guardianship. By providing the right direction, possibilities, opportunities, and cost-effective solutions, we fulfill their needs. Right Law Associates is a one-stop attorney's office for Child Adoption and guardianship matters. The program caters to prospective adoptive parents and guardians. A prospective family can connect with an experienced lawyer for legal advice on the adoption process through this platform.
A law firm would choose which cases it wants to accept, and it would get them lightning fast. Our lawyer would handle all court appearances and paperwork.
Our services begin with contacting initial guardianship coordinators to facilitate the adoption of a second parent as soon as possible
To ensure second-parent adoptions happen faster, we contact initial guardianship coordinators to match waiting for children with permanent homes as soon as possible. We simplify and speed up the signing process of legal documents. In the orphanage, we work to create better families for the children. Through our service, we are able to help many children who don't have families or whose families cannot care for them anymore.
A child's adoption provides a sense of security and a sense of love for them
You will be Guardian and Legally Responsible after Child's Adoption
What is Child Adoption?
Adoption is a legal process by which an individual who is not the child's natural parent lawfully acquires the child for their own care and protection. In most cases, the adoptive parents are chosen by the child or the children's natural parents. The adoptive parents typically must meet certain eligibility requirements, such as being able to provide a stable home and being financially able to take on the responsibility of raising a child. 
Types of Child Adoptions in Pakistan
There are several types of adoption in Pakistan: international adoption, domestic adoption, and special needs adoption. 
International Child Adoption
International adoptions occur when an individual from another country adopts a child from a foreign country. 
Domestic Child Adoption
Domestic adoptions occur when an individual adopts a child who is already living in Pakistan. 
Special Needs Child Adoption
Special needs adoptions are used to refer to adoptions that involve children who have physical or mental disabilities which would make it difficult or impossible for them to be adopted through traditional channels.
A child's adoption
Child Adoption provides security, permanence, and love to a child when the child does not have birth parents or biological family members who can take care of him/her. As a parent of an adopted child, you are legally responsible for all parental liabilities. You must stay committed to the commitment through good times and difficult times. Adoption provides a child with the love, stability, and nurturing environment they need for their physical and mental development. Original parents' rights and responsibilities are passed on to adoptive parents after adoption. The child becomes a permanent member of the new family upon adoption. The rights and responsibilities of adopted children are the same as those of biological children in terms of psychology, socialization, and legal proceedings.
Laws governing Child Adoption in Pakistan
Pakistan does not have an adoption law. In Pakistan, guardianship is permitted
There is no law governing Child Adoption in Pakistan. When you decide to adopt from a family or orphanage, you should hire a lawyer. Your application to the Family Court will be represented by the Lawyer. The legal adoption process takes about six to eight weeks with four or more hearing dates. The majority of our clients who wish to adopt a child from Pakistan reside overseas, so in addition to helping them obtain necessary court orders, Right Law Associates (Pvt) Limited can also arrange other documentation for the child to move abroad.
Rules for Child Adoption in Pakistan
When adopting a child in Pakistan, certain rules must be followed. The rules are as follows:
Adopted children do not inherit from their adoptive parents.

In Islam, adoption is considered good, but the name of the adoptive parents cannot be changed, whereas guardianship can.

Non-Muslims cannot adopt Muslim minors; Christians cannot adopt non-Christian minors either. 

An adoption and guardianship deed must be executed.

As soon as a child is adopted, the child's maintenance rights are transferred to the adoptive parents.

The Guardianship court must approve minors' foreign travel.
Legal Process Of Child Adoption in Pakistan
In addition to the written report by the adoptive parents, a medical report, referred to as Form ICA, must be prepared.
Child's name

Date of birth of the child

The place of birth

Using the Family Court to adopt.

The name and address of the biological parents
Couples must have been married for at least three years in order to qualify. (It is necessary to provide a copy of the marriage certificate). 

A minimum age of 25 is required for prospective adoptive parents.

Parents must be able to afford to raise a child.

At least one parent must be of Pakistani origin or eligible to obtain a Pakistani NICOP or CNIC.
The following are two possible ways for Child Adoption
From the parents of the child or from an orphanage 
Adopting a child directly from parents can be accomplished through a Child Adoption deed and its declaration by a civil court. After obtaining a declaration decree in your favor, you may apply to the Guardian Court for a Guardian Certificate and Travel Permit. 
Sindh Child Protection Authority OR Child Protection and Welfare Bureau
A Child Adoption can be arranged by the Department of Child Protection and Welfare in Punjab Province or Sindh Child Protection Authority or a Guardian Court. 
Unrecognized adoption centers are not permitted in Pakistani adoption procedures. Rather, they must be taken to recognized centers or those run by child protection centers. In order to adopt a child in Pakistan, you must then convince him that you are a couple with the qualifications.
You must submit your complete profile prior to court, including the gender and age of the baby you would like to adopt, as well as any other requirements for adopting a child in Pakistan. Pakistani lawyers must prepare a complete file for the application.
Further, the adopter must provide personal information such as his or her occupation, age, religion, income, etc. Unapproved adoption centers are not allowed in Pakistan. The only places where it is possible are Edhi, SOS Village, and other approved centers in Pakistan. If you meet the requirements, you can adopt a child from a few government-approved agencies in Pakistan. Upon completing the adoption process, your lawyer will issue a certificate of adoption as evidence of your adoption.
The Guardians and Wards Act of 1890
Asian countries are generally credited with establishing guardianship and custody laws through the Guardians and Wards Act, of 1890. 
Guardian courts consider the minor's welfare before granting custody to parents or, more traditionally, grandparents or relatives. Children are granted custody under this law. There are typically three parties involved in a guardianship or custody proceeding in an exceptional family court: 
Protective parents.
Nonprotective parents.
Minors 
Sections 17 and 25 of the Guardians and Wards Act, 1890 address parental rights regarding custody. These rights include "Hizanat" and "Willayat". A mother's custody of a minor is called "Hizanat", while a father's custody is called "Willayat."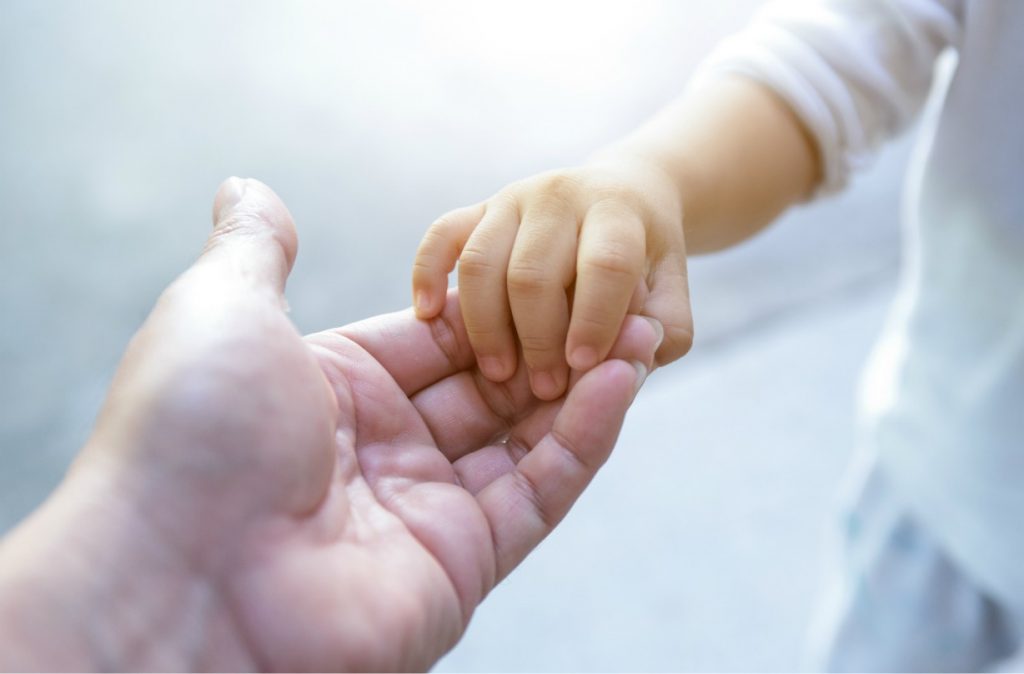 Children's Custody & Adoption Matters can be handled by Right Law Associates
Would you like a lawyer to assist you with your child's adoption or guardianship case?  We are here to help at Right Law Associates (Pvt) Limited!
We are a group of Child Adoption and guardianship lawyers and legal service providers. Our online legal services include adoption and guardianship. This is a one-stop lawyer's office for Child Adoption & guardianship procedures. We have been providing legal services to our clients for over three decades with our experienced legal professionals and top-notch customer service. Families have come to us for help with divorce, child custody, Child Adoption, child maintenance, and guardianship issues.
The lawyers at our firm are highly qualified and committed to providing their clients with the best legal advice and representation. Among the types of cases our lawyers have handled are:
In addition to divorce, child custody, guardianship, return of dowry articles, recovery of dower money, succession certificate and division of family property, property disputes over land, house or apartment; shop or office; illegal possession, etc.
Since 1985, Right Law Associates (Pvt) Ltd has been providing legal assistance with Child Custody and Child Adoption in addition to other legal issues. All family law matters are handled by the firm, including divorce/khula, financial law, criminal proceedings, and civil litigation. If you have any legal questions, please feel free to contact us at info@rightlaw.pk. Call us at 0331-6644789.