Online and Offline Nikah Khawan Services in Karachi, Islamabad, Rawalpindi, Lahore, and Peshawar
Online Nikah Khawan Services offer an innovative way to conduct a Nikah without the hassle of finding and hiring a professional in person. Digital marriage is especially convenient for modern couples living far from home, or for those who simply prefer the convenience of doing everything online. The purpose of this article is to explain how these Services work, what benefits they provide, and where they are available in major cities such as Karachi, Islamabad, Rawalpindi, Lahore, and Peshawar. 
Nikah Khawan
Nikah Khawans are professional marriage officiants who perform Islamic marriages. The Nikah Khawan ensures that the marriage is conducted according to Islamic tradition and law. Often, they will also serve as witnesses.
 Nikah Khawans are trained in Islamic jurisprudence and have a thorough understanding of the Quran and Hadith. In addition, they should be familiar with the local customs and traditions surrounding marriage.
 With more couples choosing to get married outside of traditional mosques, the role of the Nikah Khawan has become increasingly important in recent years. The number of Nikah Khawans offering their Services online or offline has increased as a result.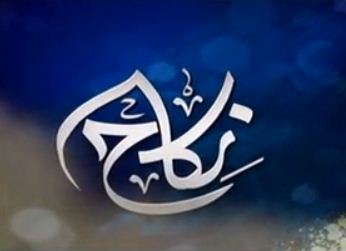 Online/Offline Nikah Khawan Services:
The Nikah Khawan is a religious official who presides over Muslim marriages. A Nikah Khawan is typically a male imam or cleric in Pakistan. After reciting the marriage contract, he asks the bride and groom to repeat it after him and witnesses their signatures. Nikah Khawans also conduct the actual ceremony, during which they declare the couple husband and wife.
Online/offline Nikah Khawan Services have become increasingly popular in Karachi, Islamabad, Rawalpindi, Lahore, and Peshawar in recent years. Couples can have their Nikah ceremony performed by a religious official without leaving their homes or offices. Those with busy schedules may not have time to visit a mosque or other public place for the ceremony. Remote weddings are also ideal for couples living in different cities or countries.
The Benefits of Online/Offline Nikah Khawan
Online/Offline Nikah Khawan Services offer many benefits. The following are some of the benefits:
By using an Online/Offline Nikah Khawan Service, you can save time and money.

Most Online/Offline Nikah Khawan Services are provided by experienced professionals, so you can be assured of the quality.
The Service can be arranged at your convenience.

There is no hassle or inconvenience involved in getting the Service.
Using an online or offline Nikah Khawan Service has a number of benefits. It allows couples to get married without having to worry about finding a suitable venue or paying an Imam to officiate. In addition, couples can get married at a time and place that suits them rather than having to work around a busy mosque's schedule.
Whether you use an online or offline Nikah Khawan Service, there are a few things to keep in mind. It is important to choose a reputable Service provider who has experience conducting Islamic marriages. Make sure you ask plenty of questions about the process and what's included in the package before making your final decision.
Nikah Khawan's role in Muslim marriage
A Nikah Khawan is a Muslim religious official who performs Muslim weddings. Nikah Khawans recite the marriage contract, or nikah, in Arabic and witness the signing of the contract by the bride and groom. Additionally, the Nikah Khawan may provide counseling on marriage duties and responsibilities.
Some countries, including Pakistan, have usurped Nikah Khawan roles by unqualified individuals. Due to this, many couples are unaware of their rights and responsibilities under Islamic law. Later on in the marriage, this can lead to problems, such as divorce.
To avoid these problems, it is important to choose a qualified and reputable Nikah Khawan. Online directories can help you find a Nikah Khawan in your area.
Nikah Khawan's responsibilities during Nikah
In Islamic law, a Nikah Khawan performs the marriage ceremony. Additionally, they must ensure the couple is compatible and meets all requirements for a valid Islamic marriage.
It is necessary for Nikah Khawan to obtain the consent of both parties before proceeding with Nikah. All required documents, including the dowry and marriage contract, must be in order.
The Nikah Khawan is responsible for registering the marriage with the relevant authorities after the Nikah ceremony.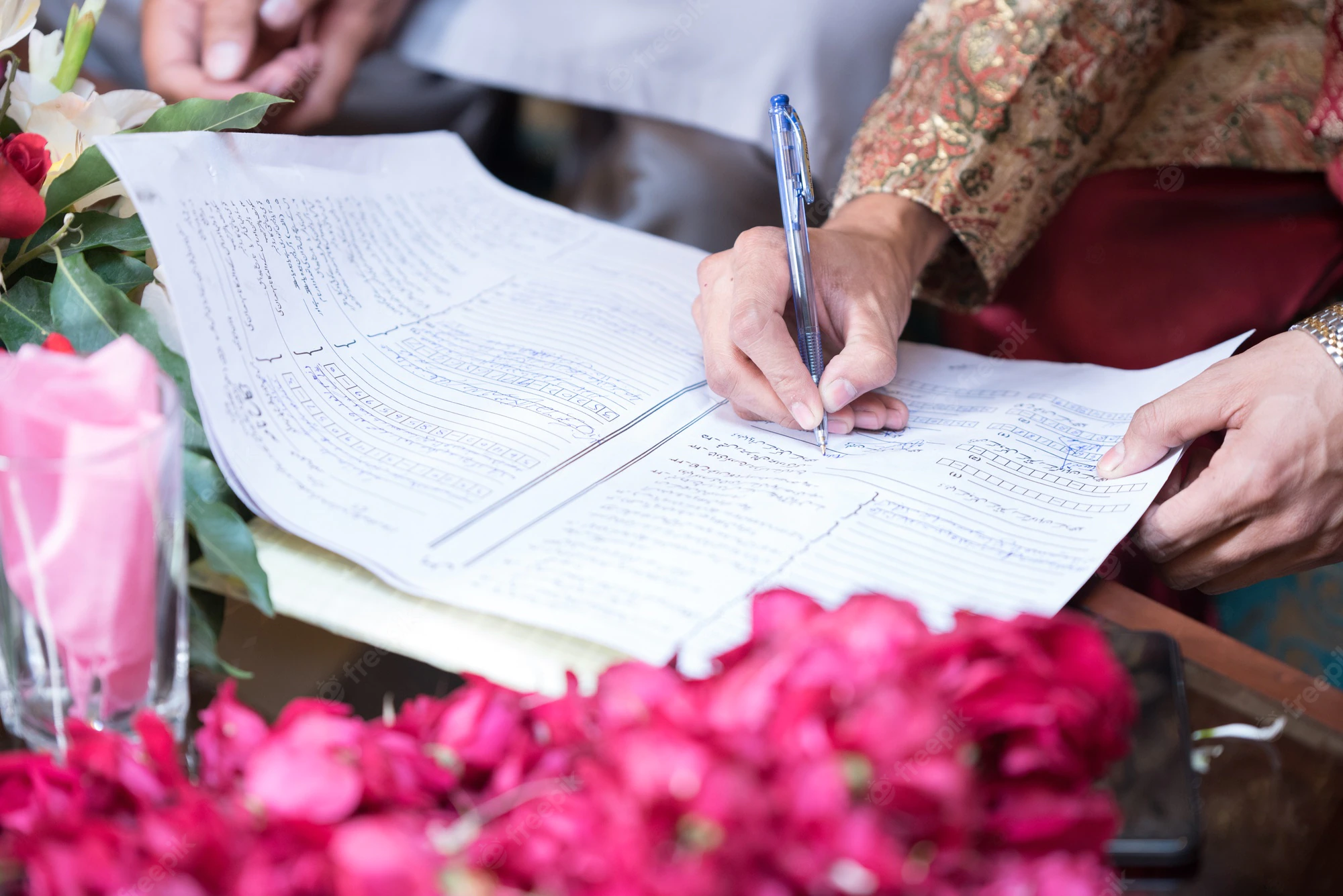 The Services provided by a Nikah Khawan
Nikah Khawans provide many Services to couples looking to get married. It is possible for them to assist with all the paperwork, filing for a marriage license, and finding a venue for the wedding. In addition, they can offer pre-marital counseling and advice, as well as help with wedding planning. Nikah Khawans are an essential part of the Muslim community and their Services are essential for those who want to get married according to Islamic law. You should find a Nikah Khawan that you trust and feel comfortable with if you are considering getting married.
Online Nikah Khawan: Benefits
Using an online Nikah Khawan Service has many benefits. A major benefit is that it is convenient and easy to use. You do not have to travel to a Nikah Khawan in person to arrange your Nikah ceremony.
An online Nikah Khawan Service can also save you money on your Nikah ceremony. You can often take advantage of discounts and special deals offered by online Nikah Khawan Services. You can reduce the cost of your Nikah ceremony by doing this.
Last but not least, an online Nikah Khawan Service can help you plan and organize your Nikah ceremony more efficiently. Online Services provide you with a wealth of resources and information that can help you plan your Nikah ceremony successfully.
Our best Nikah Khawan Services are available in Islamabad, Karachi, Rawalpindi, and Lahore.
Nikah Khawan Services are available in Karachi, Islamabad, Rawalpindi, Lahore, and Peshawar. Providing you with the best possible service is our goal as a team of experienced and professional Nikah Khawans. We offer both online and offline Nikah Services. Additionally, we offer a variety of packages to suit your needs. Whether you need a simple Nikah Service or a more comprehensive package, we can help you find the right solution.
For Online/Offline Nikah Khawan Services, Contact Us
Do you need a Nikah Khawan? Are you interested in an online or offline Nikah Khawan? Nowadays, there are many ways to get married thanks to technology. It is possible to have an online Nikah or an offline Nikah. It is also possible to mix the two.
Please contact us if you are looking for a Nikah Khawan in Karachi, Islamabad, Rawalpindi, Lahore, or Peshawar. We can provide you with the best Services. Our Nikah Khawans are experienced and qualified to perform the ceremony according to your specifications.
Our Nikah Services are also available online and offline. We can provide you with the necessary facilities for an Online Nikah. You can also have an offline Nikah with us. Our team will take care of all the arrangements so that you can focus on your marriage ceremony. 
Your Nikah ceremony will be performed according to your wishes and requirements as we understand that getting married is a big decision. We can help you plan the perfect wedding! Contact us today!